The International Network of Documentary Theatre (INDT) is a research, artistic creation and promotion network for contemporary documentary theatre across borders.
INDT was born with three goals in mind.
Bring together the community of artists already working in various documentary theatre formats, to exchange, experiment and reflect on its boundaries, ethics and tools.
Create a bridge with the generation of emerging artists, by nurturing new talents who seek the motivation and guidance to engage with the genre.
Strengthen the position of contemporary documentary theatre in the international scene and expand the composition of its audience by attracting people that don't belong to the traditional category of "theatre-goers"; people who engage in documentary theatre shows mainly because the latter speak to them and their lived experience, and often draw from the communities they live in.
INDT evolves into a dynamic, transcultural hub that engages both Greek and international artists, partner organisations and audiences.
INDT kicked off in Thessaloniki, Greece, on March 10, 2020. On September 11-13, it introduced its first MEETING EVENT at Serafio City of Athens, which soon evolved as the annual flagship event of the Network, establishing a space for creative exchange through participatory educational and networking activities.
In parallel, INDT is designing and implementing a wide spectrum of smaller-scale, geographically dispersed activities that strengthen knowledge exchange and community building (from workshops and open talks to publications, stage readings, and works-in-progress), with the participation of emerging and established artists.
Balancing between the world and the stage, INDT encourages the creation of contemporary, sociopolitically engaged dramaturgies, while exploring new aesthetical and narrative forms.
Why a network on documentary theatre? And why now?
Documentary theatre or 'theatre of the real' – as it is alternatively known – draws from real people, events or cases, attempting a reflective revisit of the past or a critical negotiation of the present. Its sensitive raw material makes it an inherently demanding theatre genre that involves an emotionally loaded journey from the field to the stage, as well as diverse ethical and methodological challenges along the way.
At the same time, over the last years, we witness a growing engagement with documentary theatre, in Greece and worldwide. Amid diverse 'scapes of crisis' – political, financial, humanitarian, cultural – artists have found in it the 'stage', literally and metaphorically, to reflect on topical, pressing issues of shared concern.
This renewed interest in documentary theatre, along with its inherent challenges, has informed the creation of a shared space for reflection, communication, and creation; a vivid network that follows up and contributes to the developments of an intriguing theatre genre that seems more relevant than ever before.
Martha Bouziouri
Artistic Director
Martha Koskina
Press Office & Communications Manager
Maria Makrynikola
MEET THE ARTIST Coordinator
Stella Manikati
Production Manager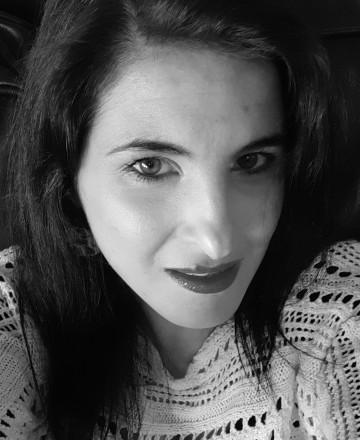 Mona Merhi
MENA Region Consultant